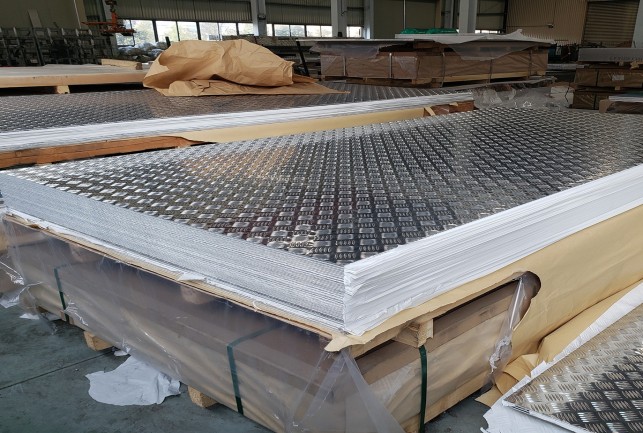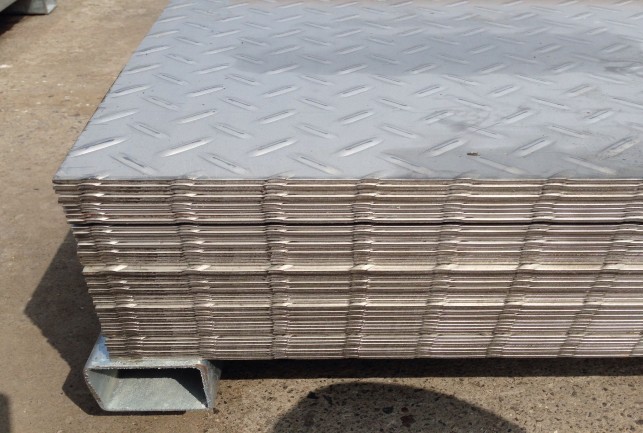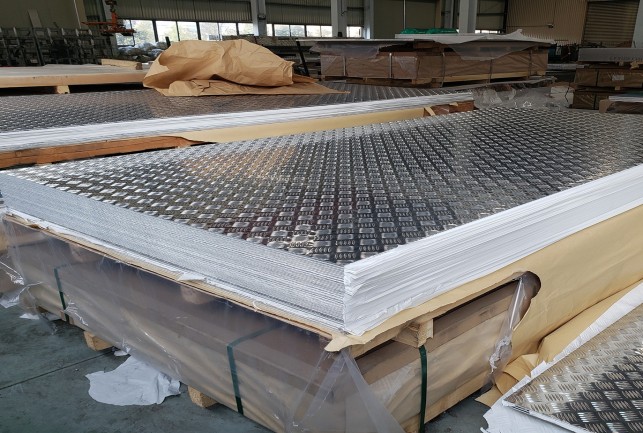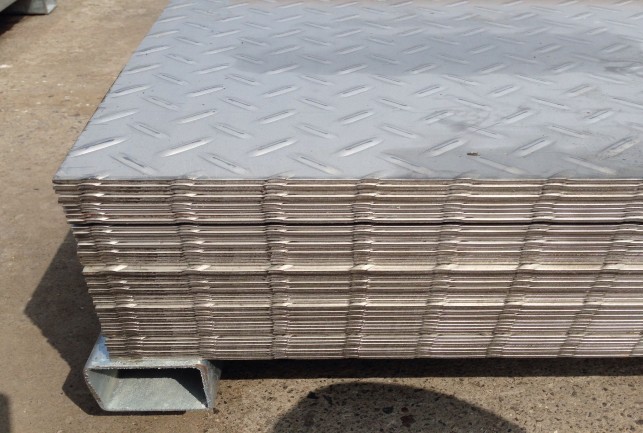 Checkered Aluminum Metal Sheet Plate
Thickness: 0.8mm~7mm Service features: provide free samples Grades:3003,5052,5754,1060 Checkered aluminum plate is based on various aluminum plates to meet the needs of the corresponding industry. It is widely used in ships, carriages, refrigerators, cold storage, workshops, elevators and other places because of its features of waterproof, moistureproof, flame retardant, high hardness, corrosion prevention, rust prevention and green environmental protection. ISO Verified Manufacturer The third party inspection: SGS, BV, CE, COC, AI and other We have large stock and 24 hours services,fast delivery.
We keep 500 tons/month aluminum steel plates stock every month, and update new resource every week. Please feel free to tell me if you need any aluminum products soon. 
Product Details
The selection of checkered aluminum plate is usually: anti-skid of cold storage, carriage and ship cabin bottom The aluminum plate is usually 1060 H24 thick 3.0mm. This series of aluminum plates do not need to be suspended and load-bearing. Therefore, there is no need to choose high thickness and high hardness anti-skid aluminum plate. 5052 or 6061 anti rust and anti-skid aluminum plates are recommended for special places (such as places that need to be suspended, or places with high corrosion degree or easy to rust and corrosion). This series of chevkered aluminum plates have excellent anti rust and corrosion resistance. Ordinary alloy pattern checkered plate: 1060 aluminum plate as the plate base processing of aluminum alloy pattern plate, can adapt to the ordinary environment, the price is low. Usually cold storage, floor, outer packaging mostly use this pattern aluminum plate. Aluminum metal decorative pattern checkered plate: in 3003 as the main raw material processing and become, this also known as antirust aluminum plate, aluminum plate strength is slightly higher than that of ordinary aluminum decorative pattern plate, which has some rust resistance, but the hardness and corrosion resistance of less than 5000 series of decorative pattern plate, so the product application in the antirust of request is not strict, such as freight trains, floor in refrigerator. Aluminum magnesium alloy pattern checkered plate: made from 5000 series aluminum plate, it has good milk corrosiveness, hardness and rust resistance. Usually used in special places, such as ships, carriage light humid environment, the hardness of this aluminum plate is high, there is a certain bearing capacity. The checkered plate has many advantages:1. beautiful appearance, anti-slip, strengthening performance, saving steel and so on. It is widely used in transportation, construction, decoration, equipment around the bottom plate, machinery, shipbuilding and other fields. 2.Generally speaking, the use of the mechanical properties of the pattern board, mechanical properties are not high, so the quality of the pattern board is mainly manifested as the flower rate, pattern height, pattern height difference.
Checkered Aluminum
Pattern design
Big Five Bar,Small Five Bar,Diamond, Lentil Patterm Etc.
Quality standard
Mill Finish, No Stains, Without Rough Selvedge,
Totally free from defects like white rust,adge damage, camber,dents 
holes, break lines, scratches.
Production Process
Cold Rolled, Hot Rolled
Alloy series  
3003; 5052 ;5754;1060
Temper 
O,H14,H16,H18,H22,H24,H26,H32,H34,H112 T4,T651 Etc.
Thickness
0.7mm - 12.0mm
Width
100-1900mm
Package
Export wooden pallets, Craft paper, Anti-Blushing Agent.
Delivery Time
Future goods: 15-20 Work days, Ready Stock:7-10 days.
Application
Refrigerator, air conditioner, car, platform, packing tube, screen frame, various hanging beam, table leg, handle, cable slot and cover, chair, etc.
Kind Attention
Specification can be customized as the customer's requirements.
Application
Checkered aluminum plates are widely used in furniture: refrigerators, air conditioners,carriages, platforms, packaging pipes, screen frames, various suspension beams, table feet, decorative strips, handles, wiring ducts and covers, chair tubes, anti-skid aluminum plates and patterned aluminum plates. At present, the commonly used anti-skid aluminum plates in China include five rib series (willow leaf pattern) and pointer series, In particular, five ribbed aluminum plate is widely used in anti-skid aspects of working platform, carriage, ship cabin bottom, cold storage and workshop.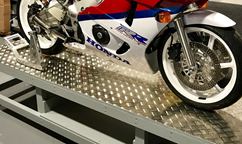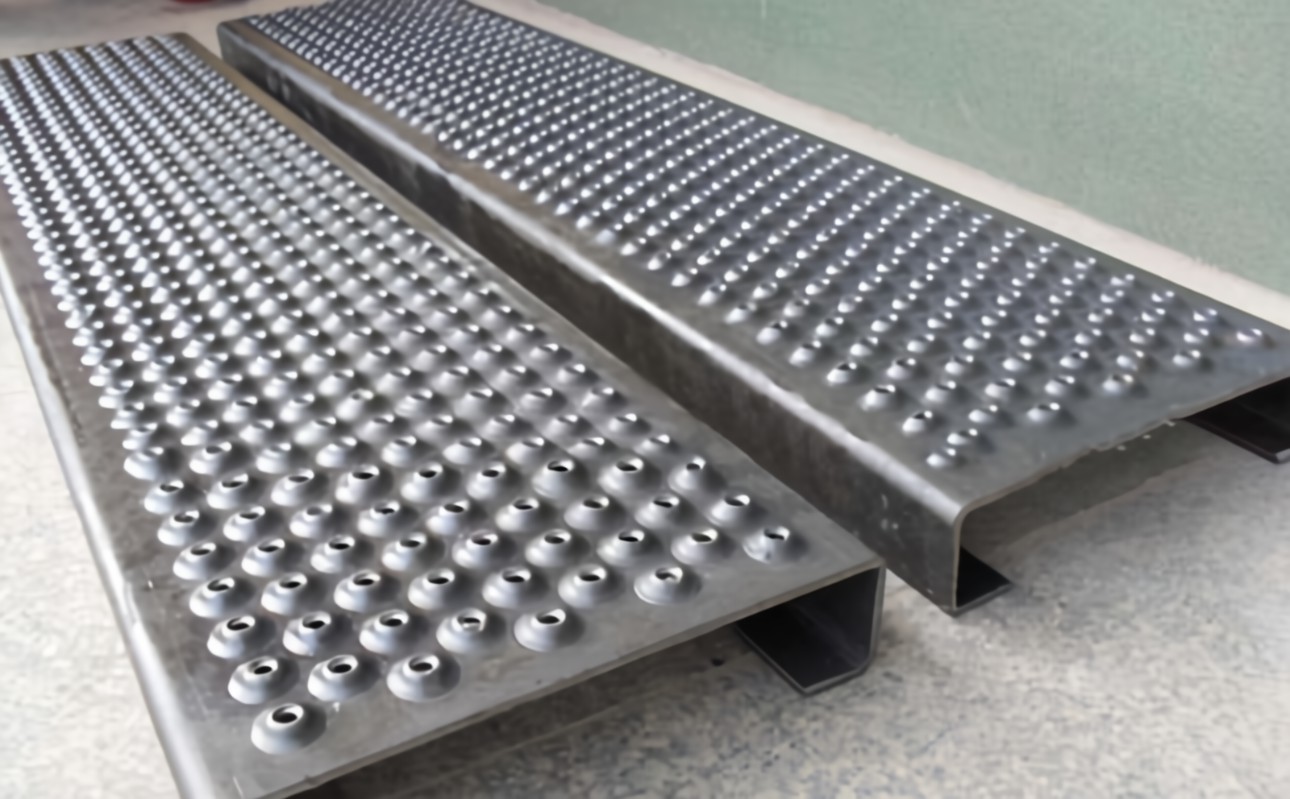 Other hot sell products in stock
Inquiry
Please Feel free to give your inquiry in the form below.we will reply you in 24 hours.