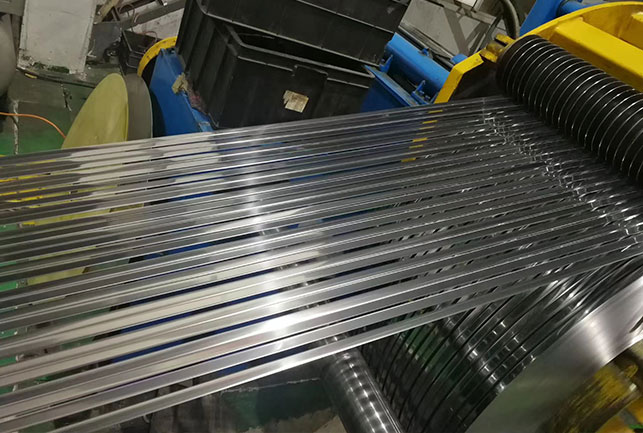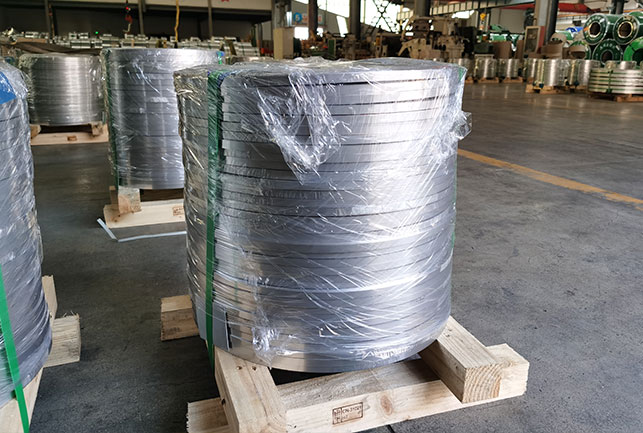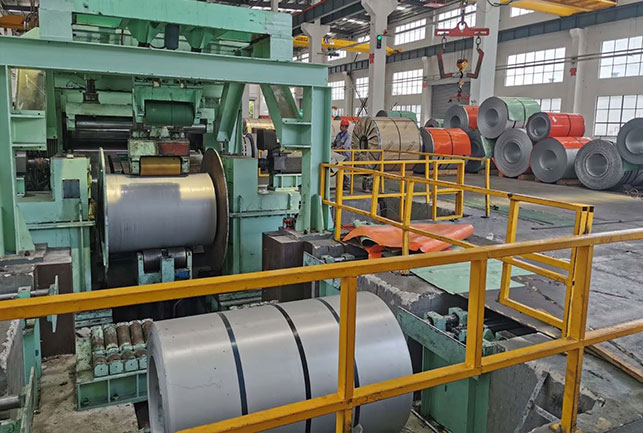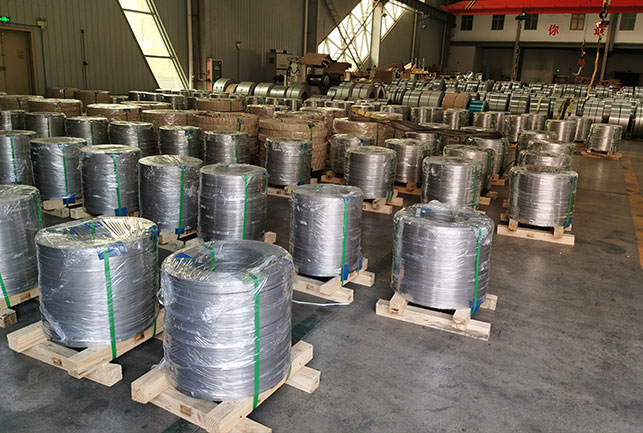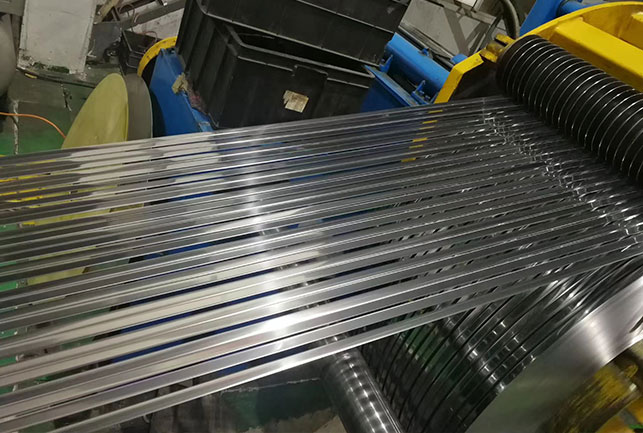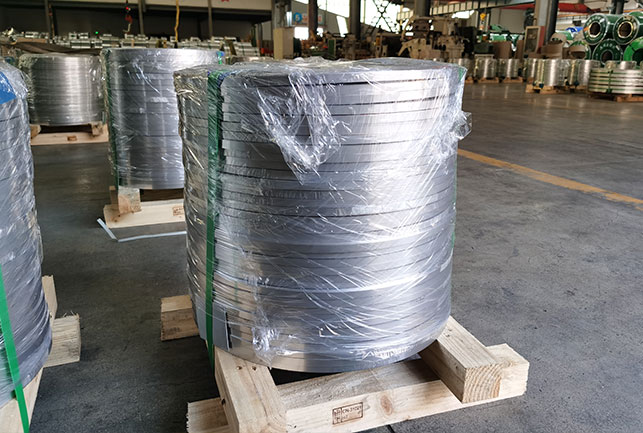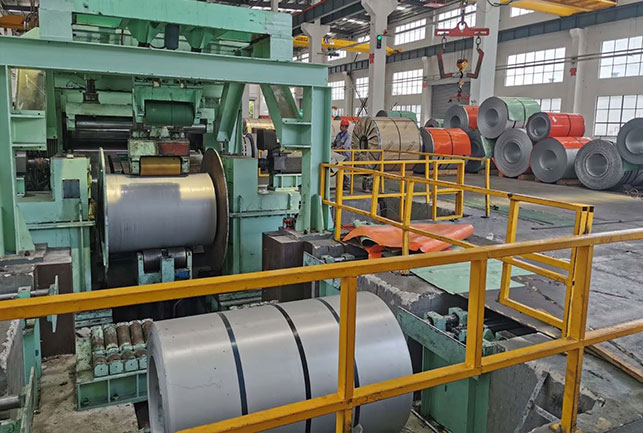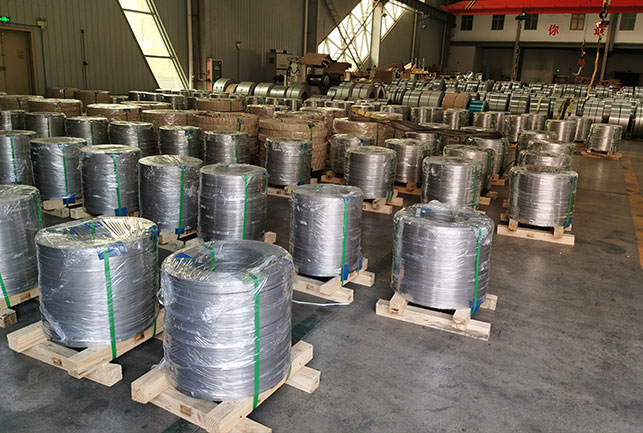 304 304L Stainless Steel Precision Strip
Thickness:

0.09mm~6.0mm

Width:

1.5mm-780mm

Tolerance:

±0.005mm ~ ±0.3mm

HV:

140-600

Edge treatment:

Mill edges, Cutting edges, Rounding edges

Production equipment:

twenty-high rolling mill
Dear friend, Accurate product information can help us calculate the best cost for you quickly and efficiently. Please tell us hardness, thcickness, size, tolerance, surface and quantity.
Five Advantages
A professional stainless steel precision strip factory can help you save half of the time cost and price cost. Smart eyes know the hero, if you need stainless steel narrow belt, please contact our sales quickly, we will quickly make a professional quotation, delivery date and product details for you.
1. Factory direct sales
Directly produced by the factory, smelted and processed from new raw materials, quality is worry-free, and testing is supported.
2. Cost-effective
Our sales model is factory to customer, you can save 30% of the cost.
3. Complete specifications
Available from stock, complete specifications, non-standard specifications can be customized, support sample trial orders.
4. Lightning delivery
Spot inventory, delivery within 3 days after payment.
customized products will be completed 5 days in advance according to customer requirements.
5. Worry-free after-sales
Proactively solve the after-sales service, be responsible for each order, Quality problems, return and exchange.
What stainless steel strip can we provide?
We can provide stainless steel slit narrow belts and stainless steel precision steel belts.
The thickness of the striped narrow belt is from 0.3mm to 16mm, and the width is from 15mm to 950mm. Any width can be processed. Slitting narrow strips are made of stainless steel cold-rolled or hot-rolled raw coils processed by our slitting machines with different widths.
The stainless steel precision steel strip is a precision narrow strip with extremely small tolerances required for high-precision use after the original performance, thickness, surface and other processing of stainless steel cold-rolled or hot-rolled original coils are changed.
The main thickness of the product is: 0.01mm to 1.5mm. The width is 3mm to 750mm. We are also called stainless steel precision steel sheet, stainless steel precision steel strip, stainless steel precision steel foil. The physical quality of our precision narrowband products above 0.1mm is comparable to the international advanced level, and the technical quality is located in the upper middle and upper reaches of the world.
Tolerance of Stainless steel precision strip
Due to the relatively high requirements for the use of stainless steel precision narrow banding, we strictly follow the international standards for the tolerance range of thickness and width. Before processing, we will confirm with the customer the hardness, tolerance, surface and other requirements of the stainless steel precision belt, so as to ensure that the 201 301 410 420 430 304 316L stainless steel strip is within the tolerance required by the customer and will not affect the customer's production and use.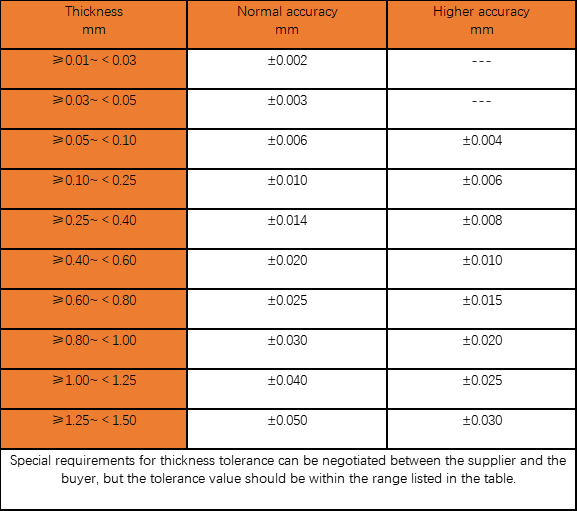 Hardness of stainless steel precision banding
The premise of the quotation requires you to give a specific hardness, please make the correct choice according to the table parameters and tell us.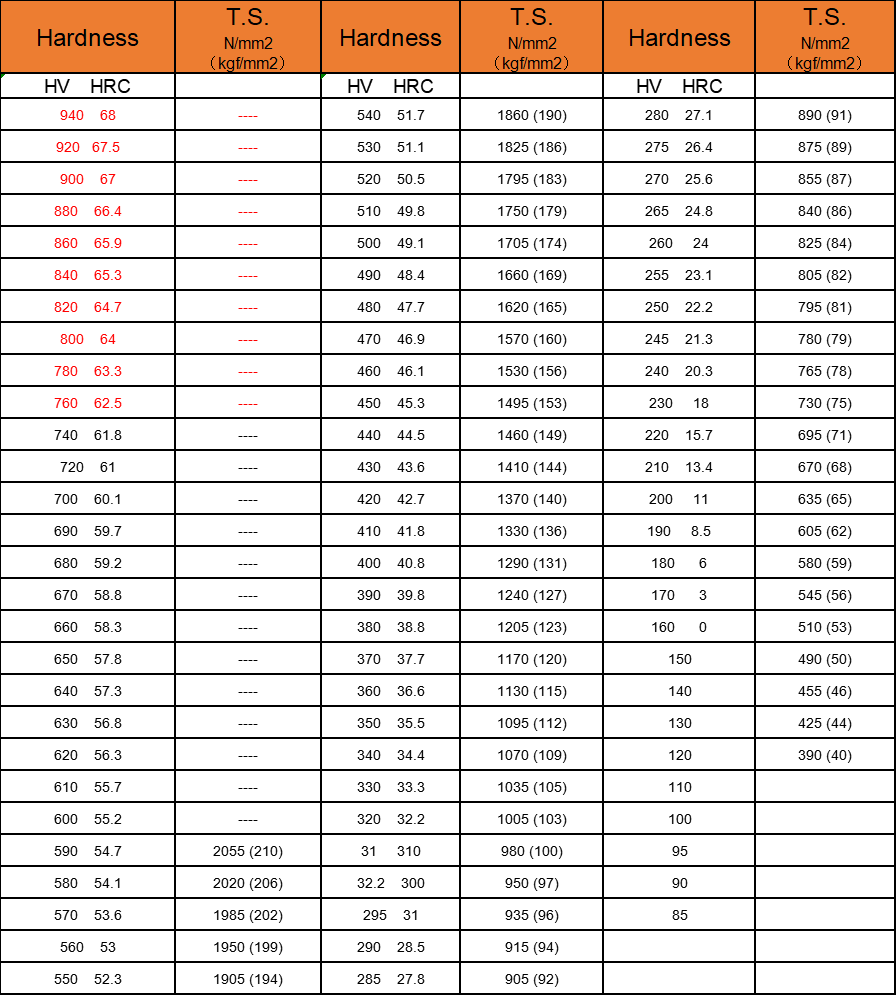 Application
Because of its high strength, corrosion resistance, oxidation resistance, processability, abrasion resistance and beautiful decorative appearance, precision narrow belts have been widely used in various sectors of the national economy such as industry and civil use, and with the development of science and technology Progress, the development of the national economy, the continuous improvement of people's living standards, and the continuous expansion and extension of its application fields, which have been widely developed in aerospace, petrochemicals, automobiles, textiles, electronics, home appliances, computers, and precision machining. In the pillar industries, the demand for products is also growing rapidly. The main application industries are:
1) High-end industry: aerospace, petrochemical, IT industry, medical equipment, instrumentation, etc.
2) Discontinued industries: electronic information, household appliances, kitchen and tableware, architectural decoration, hardware products industries Package.
Button production

Button production

Petrochemical

Household appliances

Medical equipment

Aerospace
Factory Show
Our company has a standing inventory of 2000 tons.
*The stock materials are 201, 304, 321, 316, 316L, 310S, 410, 420, 430, 301, etc.
*The stock thickness range is 0.2mm-6.0mm. If the thickness is less than 0.2mm, and there are special requirements for hardness and surface, please contact our professional sales staff, they will help you confirm the fastest delivery, the best price and Free samples are provided.
*The stock width range is 5mm-850mm,any width in our range can be customize.
large stock of stainlss steel strip

large stock of stainlss steel strip

large stock of stainlss steel strip

large stock of stainlss steel strip

large stock of stainlss steel strip

large stock of stainlss steel strip
Professional Package & Shipping
Stainless steel banding surface

Stainless steel strip processing

Stock of stainless steel narrow belt

Different package of 304 stainless steel strip

Package of ss strip

Transport of 301 stainless steel precision banding
Inquiry
Please Feel free to give your inquiry in the form below.we will reply you in 24 hours.