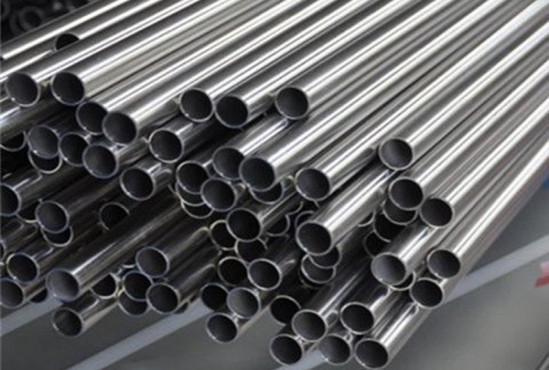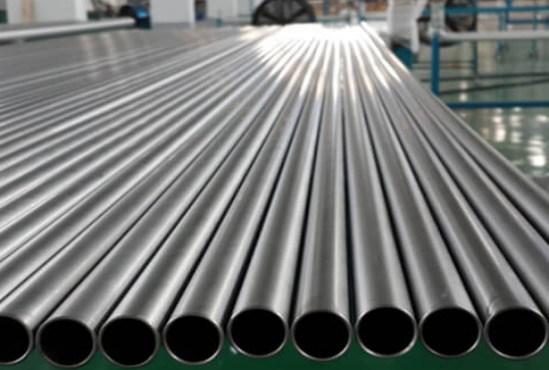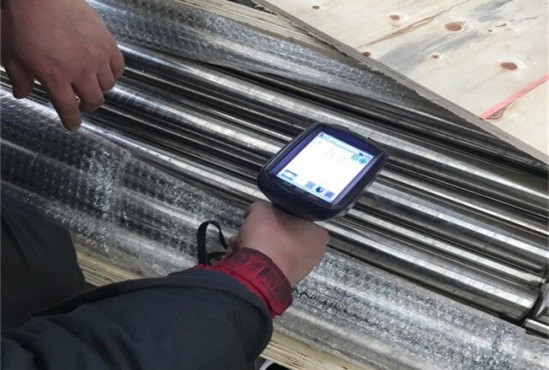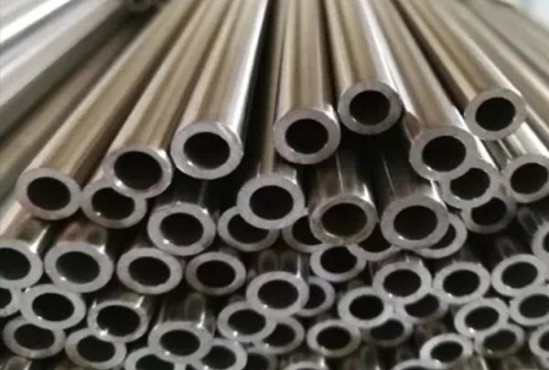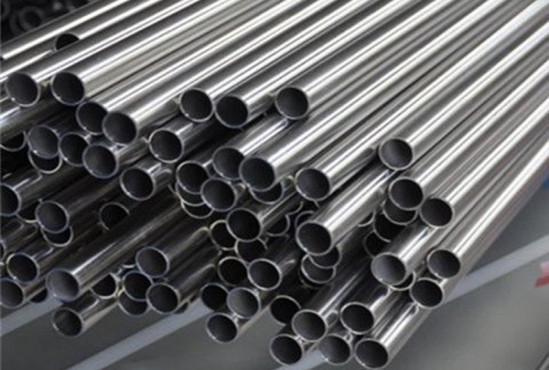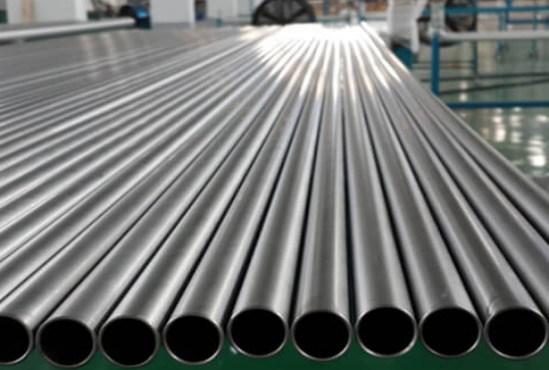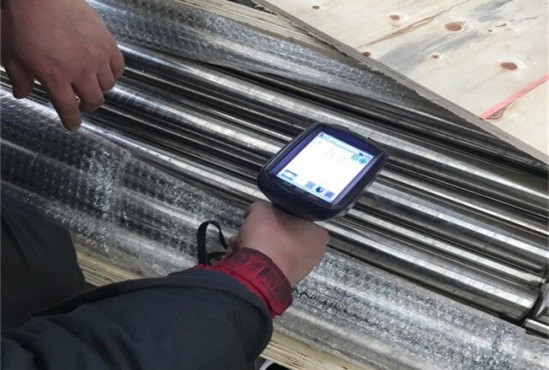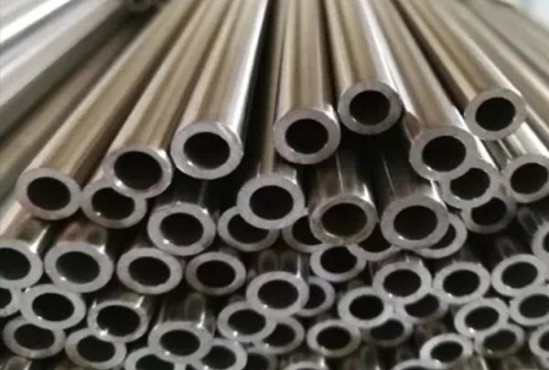 Nickel Alloy Tube Products
Thickness:0.5mm-30mm as your request
Outer Diameter:8mm-530mm as your request
Length :1 meters to 6 meters or as customer 's requirement

Material:

Nickel 200, Nickel 201, Monel 400, Monel 405, Monel k500,Inconel 600, 601,617,625,690,718, Incoloy 800, 800H, 825,825HT, Hastelloy C22,C276,Waspalloy,Invar 36,42,Kovar ,Alloy A286

Shapes:

Round,Square,Rectangle,flat,hex

Processing Mode:

Laser machine,CNC computer gong,engraving machine,milling machine (support retail cutting)
We can provide full range of nickel alloy tube pipes products, Pls feel free to let me know if you have any alloy pipe products soon
Hastelloy Nickel Alloy Tube
The superalloy HastelloyX is a nickel-chromium-molybdenum alloy with cobalt and tungsten added. HastelloyX alloy has excellent oxidation resistance at high temperatures up to 1200°C and can also be used in neutral and reducing atmospheres. At the same time, HastelloyX alloy can resist carbonization and nitriding atmosphere.
Material Classification
Material Classification
Monel Alloy
MONEL K-500, Monel400/2.4360, Monel 401.
Special Stainless Steel
904L/UNS N08904/DIN1.4539, 254SMO/UNS S31254,253MA, 316Ti, 347H.
Duplex Stainless Steel
1. 4462/2205/F60, 1.4028, 1.4016, 1.4006, S32101, S42000, SUS434, 1.4507, SUS416, SUS410, s31500, S31803, S32205/F51, 2507/S25073/F53.
Inconel Alloy
Inconel840 (S33400), Inconel 686 (2.4606-N06686), Inconel725 (NO7725), Inconel713C (2.4671), Inconel625 (2.4856), Inconel602ca (N06625), Inconel601 (2.4851), Inconel600 (2.4816), Inconel 690 (2.4642), Inconel617 (N06617), InconelX-750 (750), Inconel804, Inconel718 (2.4668).
Incoloy Alloy
Incoloy 800HT, Incoloy 890/1. 6569, Incoloy 810, Incoloy801, Incoloy 840/UNS S33400, Incoloy 20/UNS N08020, Incoloy 926/UNS N08926/1.4529, Incoloy 901/UNS N09901/2. 4662, Incoloy330/UNS N08330/1. 488, Incoloy945/ (UNS N09945) , incoloy A-286 /(UNS S66286/1.4980) , Incoloy 825/2.4858, Incoloy 925/UNS N09925, Incoloy 800H/800HT/800AT.
High Temperature Alloy 
GH3308, GH3304, GH4090, GH738, GH3030, GH159 (GH6159) , GH3039, GH3044, GH3536, GH5188, GH1131, GH4141, GH2026, GH738, GH80A, GH4090, GH3600, GH2132, GH3625, GH3128, GH4145, GH4169, GH605 (GH5605) , GH93 (GH4093) , GH159 (GH6159) , Incoloy A-286, Inconel718, Incoloy825/2. 4858.
Hastelloy Alloy
Hastelloy AlloyB-2/Hastelloy B-2 Alloy, Hastelloy AlloyB3/Hastelloy B3 Alloy, Hastelloy C-2000 Alloy/Hastelloy AlloyC-2000, Hastelloy C-4/Hastelloy AlloyC-4/2. 4610, Hastelloy C-22/Hastelloy AlloyC22, Hastelloy AlloyC-276/Hastelloy C-276 Alloy.
Application of Hastelloy
Hastelloy alloy is suitable for various chemical industries containing oxidizing and reducing media. The higher content of molybdenum and chromium makes the alloy resistant to chloride ion corrosion, and tungsten element further improves corrosion resistance. At the same time, C-276 Hastelloy tube It is one of the only materials resistant to the corrosion of wet chlorine gas, hypochlorite and chlorine dioxide solutions, and has significant corrosion resistance to high-concentration chloride salt solutions such as ferric chloride and cupric chloride. , heat exchangers, bellows compensators, chemical equipment, flue gas desulfurization and denitrification, paper industry, aerospace applications, acid environments.
Product Packing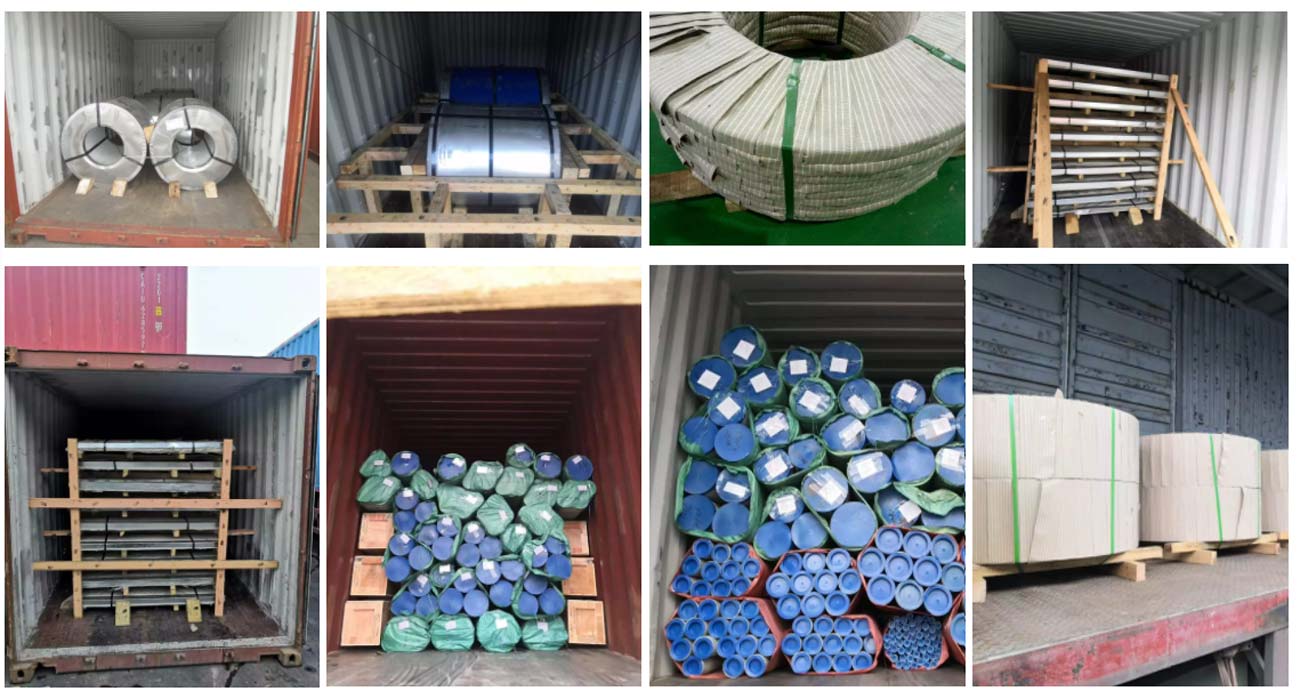 Other hot sell products in stock
Inquiry
Please Feel free to give your inquiry in the form below.we will reply you in 24 hours.