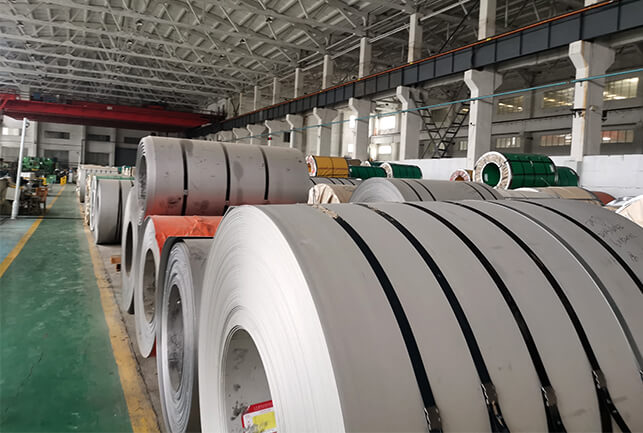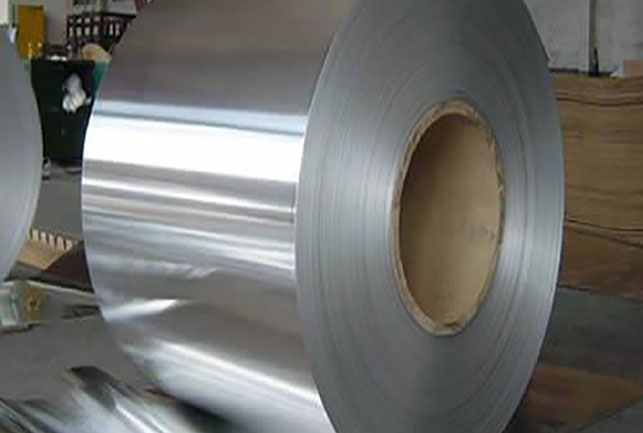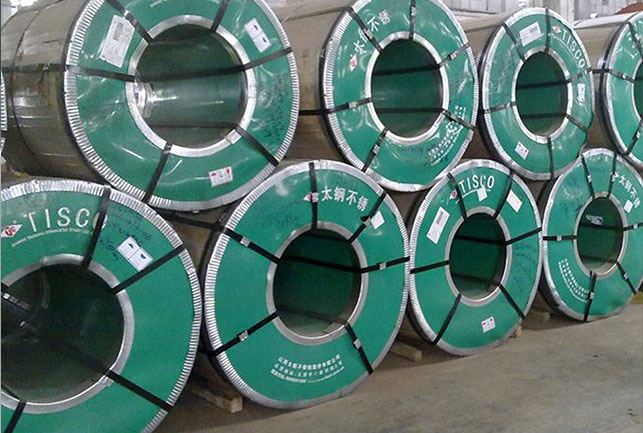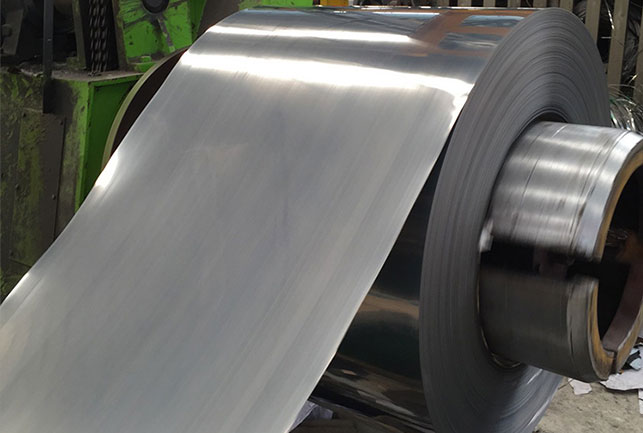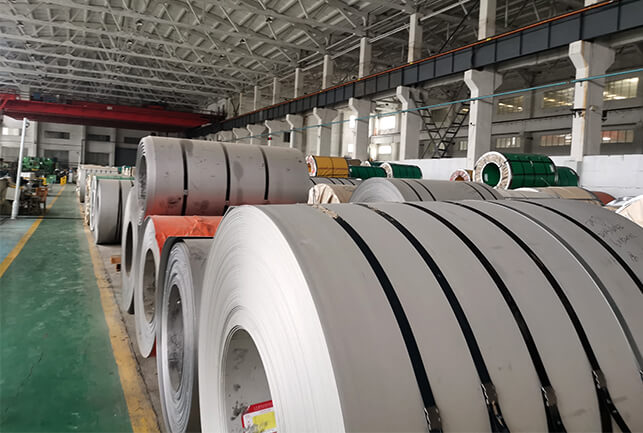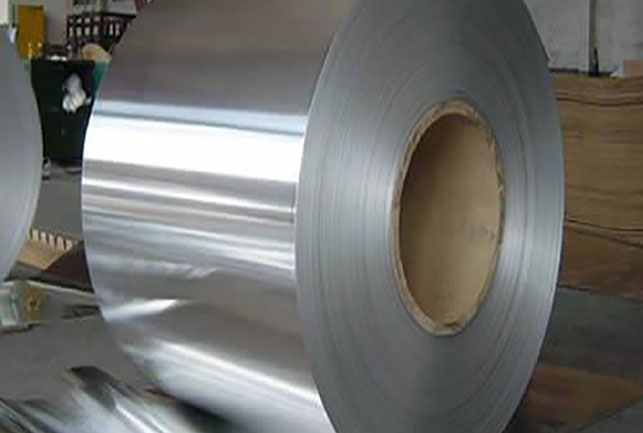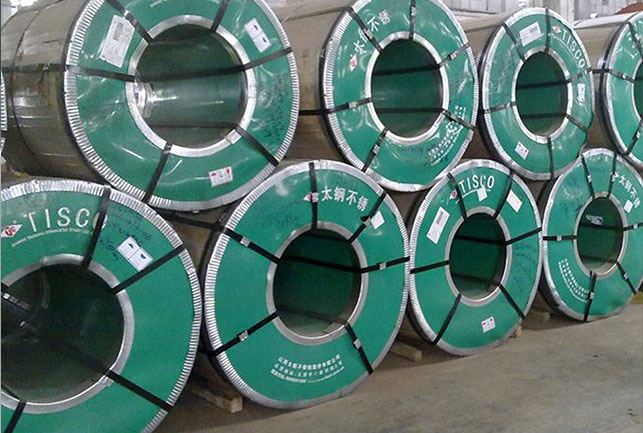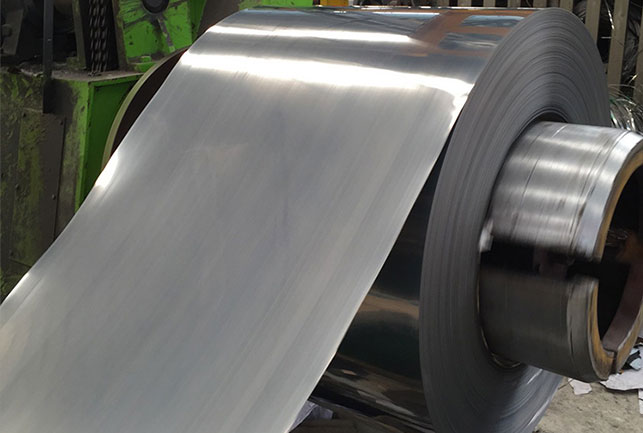 904L Stainless Steel Coil
Grade:

904L 1.4539

Price:

5753 ~ 6536 USD/TON FOB Shanghai

Thickness:

1.0mm~16.0mm

Surface:

2B / 1D / No.1 / BA

Standard:

ASTM / JIS / EN / GB
We keep 800 tons/month 904L stainless steel stock every month, and update new resource every week. Please feel free to tell me if you need any stainless steel products soon.
904L Stainless Steel Grade
904L (N08904,,14539) super austenitic stainless steel contains 14.0-18.0% chromium, 24.0-26.0% nickel, 4.5% molybdenum.
904L super austenitic stainless steel is a low carbon, high nickel, molybdenum austenitic stainless steel, which is the exclusive material of H·S company from France.
It has good activation - passivation conversion ability, excellent corrosion resistance, in non-oxidizing acid such as sulfuric acid, acetic acid, formic acid, phosphoric acid has good corrosion resistance, in neutral medium containing chloride ion has    good pitting resistance, and has good crack corrosion resistance and stress corrosion resistance.
Applicable to all concentrations of sulfuric acid below 70℃, under normal pressure any concentration, any temperature of acetic acid, and formic acid and acetic acid in the mixture of corrosion resistance is also very good.
904L Stainless steel coil Price in China ,Manufacturer of 904L Stainless Steel coil.
Super austenitic stainless steel 904L (00Cr20Ni25Mo4.5Cu;
UNS: N08904;
EN: 1.4539) is a low carbon, high-alloy austenitic stainless steel with excellent corrosion resistance in dilute sulfuric acid. It is designed for harsh corrosion conditions.
Has the high chromium content and plenty of nickel content, the addition of copper makes it have strong ability to resist acid, especially for chloride clearance corrosion and stress corrosion cracking are highly resistant, not easy to appear, erosion and fracture pitting resistance slightly better than other steel grade, good machinability and weldability, can be used for pressure vessels.
Since the carbon content of 904L is very low (Max. 0.020%), there will be no carbide precipitation during normal heat treatment and welding.
This eliminates the risk of intergranular corrosion that normally occurs after heat treatment and welding.
Due to the high chromium, nickel, molybdenum content and the addition of copper, 904L can be passivated even in reducing environments, such as sulfuric acid and formic acid.
The high nickel content makes it have a low corrosion rate in the active state.
In the concentration range of 0 to 98% pure sulfuric acid, 904L can be used at temperatures up to 40 degrees Celsius.
Its corrosion resistance is very good in pure phosphoric acid in the concentration range of 0~85%.
In industrial phosphoric acid produced by wet process, impurity has a strong effect on corrosion resistance.
Of all the phosphoric acids, 904L has superior corrosion resistance to ordinary stainless steel.
In highly oxidizing nitric acid, 904L has poor corrosion resistance compared to highly alloyed steels without molybdenum.
In hydrochloric acid, the use of 904L is limited to lower concentrations of 1-2%.
It's in this concentration range.
The corrosion resistance of 904L is better than that of conventional stainless steel.
904L steel has high resistance to pitting corrosion.
It also has excellent crevice corrosion resistance in chloride solutions.
The high nickel content of 904L reduces the corrosion rate in pits and crevices.
Ordinary austenitic stainless steels may be sensitive to stress corrosion at temperatures above 60 ° C in a chloride-rich environment, and this sensitivity can be reduced by increasing the nickel content of the stainless steels.
Due to its high nickel content, 904L is highly resistant to stress corrosion cracking in chloride solutions, concentrated hydroxide solutions and hydrogen sulphide-rich environments.
904L 2B cold rolled Stainless steel stock
Thickness: 1.0mm ~ 3.0mm
Width: 50mm ~ 2000mm
904L No.1 / 1D hot rolled stainless steel stock
Thickness: 3.0~16.0mm
Width: 50 ~ 3000mm
Chemical Composition
Grade
C
Mn
Si
P
S
Cr
Mo
Ni
N
904L
Min      Max
≤0.03
≤2.00
≤1.00
≤0.035
≤0.03
18.0~20.0
3.0~4.0
23.0~25.0
4.0~5.0
Alloy and state: 926
Tensile strength (Rm N/mm2): 490
Yield strength (RP0.2N/mm2): 216
Elongation A5%: 35
Density: 8.24 g/cm3
Factory & Packing & Shipping
After 13 years of development, our company has grown from a small company to a stainless steel group with 200 employees, 6* 500-square-meter roll warehouses, and 4* 500-square-meter processing workshops. The company will work together to build a well-known international brand and provide more and better customers with high-quality services. At present, the company's products are sold well in Russia, Vietnam, Brazil, Thailand, UAE, Saudi Arabia, Israel, Turkey, Canada, New Zealand, etc. 36 countries and 168 large local distributors. If you have any metal steel needs, please contact us as soon as possible, our professional sales will make the best offer to you quickly, you are wise to choose us, waiting your information.
Our Warehouse

Our Warehouse

Our Warehouse

Simple Package

SS Strip Warehouse

Stainless Steel Coil Factory
Our service and advantage
We can OEM stainless steel products as your drawing and requirements. Such as: cutting, slitting, laser cutting sheets, laser cutting tubes and profiles, sawing cutting rods and tubes, bending, welding, stamping, CNC machining, the smallest laser drilling diameter can be 0.15mm in diameter, The largest machinable size is 1020mm diameter, the maximum error of the laser is only 0.05mm, the maximum tolerance of the sawing machine is less than 0.15mm, and the length error is 0.05-0.1mm. Believe that our profession will be able to get your greatest recognition and support.
| | | |
| --- | --- | --- |
| Production equipment | Quantity | Monthly production |
| Cutting machine- Cold rolled | 5 set | 3000 MT |
| Cutting machine- Hot rolled | 5 set | 2000 MT |
| Slitting machine- Cold rolled | 2 set | 1000 MT |
| Slitting machine- Hot rolled | 2 set | 800 MT |
| Bending machine | 2 set | 600 MT |
| Welding machine | 1 set | 600 MT |
| Laser cutting machine | 3 set | 1000 MT |
| Polishing machine | 2 set | 2000 MT |
| Grinding machine | 2 set | 3000 MT |
| PVD Color coating furnace | 3 set | 800 MT |
| CNC machining processing | 6 set | 300 MT |
Please send your clear drawing and requirements in details to us when you need any metal fabrication. Our engineer will check and calculate professional cost, We will send official quotation for your reference soon. Expecting your information.
Inquiry
Please Feel free to give your inquiry in the form below.we will reply you in 24 hours.